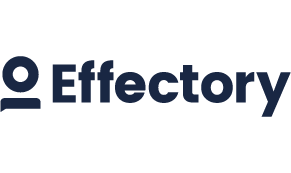 Maguar partners with Effectory to build a European leader for Employee Listening
Software investor Maguar Capital has agreed to enter into a partnership with Effectory Holding B.V. ("Effectory", "the Company"), a leading provider of continuous employee listening software, for an undisclosed amount. The investment is conducted through Maguar I Fund together with Co-Investors.
Effectory, founded by Arne Barends and Guido Heezen, offers a market-leading SaaS platform for continuous employee listening to over 1,000 customers in more than 110 countries. Bootstrapped since its foundation in 1996, the Company has achieved a consistent track record of consecutive growth. The Company provides an integrated approach to understanding the complete employee experience. Its SaaS offering comprises engagement surveys and feedback tools resulting in valuable insights and guidance to improve the overall employee experience. Advanced people analytics and proprietary benchmarking complement the offering, enabling SMBs and enterprise customers to improve employee retention and productivity. The Company is headquartered in Amsterdam, the Netherlands, with a subsidiary in Germany and employs over 200 people.
Maguar agreed to partner with and invest in Effectory jointly with the Company's founders and current management, underpinning their strong commitment to further support the Company's growth and drive its vision of delivering tangible value throughout the entire employee lifecycle.
Maguar Capital Partners, based in Munich, Germany, was founded in 2019 by Arno Poschik, Gunther Thies and Matthias Ick. Maguar is a sector-specific tech investor supporting small and mid-cap B2B software companies. The Maguar team jointly has a solid entrepreneurial background, a more than 35 years CEO track record in the tech industry and over 15 years of private equity experience. Previous investments in HRworks, a Human Capital Management software provider and Ingentis, a Human Capital Analytics software developer, underpin Maguar's significant footprint and deep industry expertise in the HR tech sector, providing a compelling value proposition to founders and management teams seeking to drive transformational growth.
Arne Barends and Guido Heezen, Co-Founders of Effectory, added: "Maguar is the ideal partner for us to further accelerate the strong growth realized by over 200 great Effectorians and our Leadership Team. As entrepreneurs at heart, Maguar and we share the same values: putting customers and employees first. Maguar's expertise in the HR Tech Space will strengthen our product offering and their in-depth knowledge of our most important international growth markets is critical to our success. The partnership is also a unique opportunity for our people in Amsterdam and Munich to experience professional growth."
Matthias Ick, Arno Poschik and Gunther Thies, Maguar's founding partners, commented: "Our investment in Effectory fits very well to Maguar's investment strategy and expertise; we consider HR tech as a highly attractive segment and have already gained experience in that space with our investments in HRworks and Ingentis, both offering HR-related software. We are excited to partner with Effectory, its founders and a strong management team to accelerate growth, especially in the DACH region." Patrick Kitzmueller-Schuetz, Investment Manager at Maguar, added: "The Company has established itself as the quality leader in a highly attractive niche within HR tech, based on profound HR expertise and a best-in-class software platform. We believe Effectory is a unique opportunity, and we are confident to build on that foundation and drive the Company's next growth chapter".
AshGrove Capital provided the acquisition financing and a co-investment.
Hogan Lovells, KPMG, Houlihan Lokey and Milbank advised Maguar on this transaction. Raymond James, deBreij and Deloitte acted as advisors to Effectory.