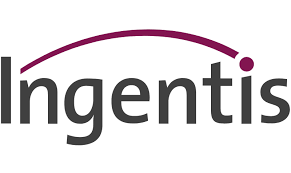 Maguar invests in HR Tech and Workflow Management Software provider Ingentis
Software investor Maguar has agreed to enter into a partnership with the founders and to acquire a majority stake in Ingentis Softwareentwicklung GmbH ("Ingentis", "the Company"), a leading provider of HR Tech and Workflow Management Software, focusing on organizational visualization and analytics, for an undisclosed amount. The investment is conducted through its Maguar I Fund.
Ingentis, founded in 1997 by Thomas Eichinger, Michael Grimm, Jürgen Kreppner, and Wolfgang Schuller provides HR Tech and Workflow Management Software solutions to over 2,000 customers across more than 100 countries worldwide, from its headquarters in Nuremberg, Germany and its US subsidiary Ingentis Inc. located in Petaluma, CA. The Company's flagship product "org.manager" is the leading org charting solution in the DACH region, supporting a highly loyal customer base in visualizing, analyzing, and structuring their organizations. In addition, Ingentis' "orginio" product provides a simple-to-use org charting solution to SMEs, while its "Kanzlei Suite" is designed to digitalize and manage organizational and administrative workflows within auditing firms and tax consultant offices.
Maguar and its co-investors agreed to acquire a majority stake in Ingentis from its founders, who will remain in their management positions and maintain a significant minority position, underscoring their commitment to further support the Company's growth and vision.
Maguar Capital Partners, based in Munich, Germany, was founded in 2019 by experienced technology growth investor Arno Poschik, Gunther Thies, Founder and former CEO of leading legal tech company STP, and media and technology investor and entrepreneur Matthias Ick. Maguar focuses on mid-cap B2B software investments in the DACH region. The Maguar team has a strong entrepreneurial background and long-term management experience in the tech industry, with more than 35 years of CEO software experience and more than 10 years of private equity experience.
Gunther Thies and Matthias Ick, Founding Partners of Maguar, commented: "We are very excited to partner with Ingentis and its founding team. The Company has positioned itself as a leader in a highly attractive space, based on high-quality software solutions and strong customer relationships. We are very confident to further build on that foundation to bring Ingentis to the next level."
Thomas Eichinger and Michael Grimm, Co-Founders of Ingentis, added: "We are very happy to partner with the Maguar team, a partnership that will help us to further expand our global footprint and add value to the way we serve our customers." Jürgen Kreppner and Wolfgang Schuller concluded: "The decision to partner with Maguar has been a very deliberate one. Maguar's in-depth software expertise and their entrepreneurial approach make them the perfect partner for us at Ingentis."
Ingentis was advised by Drake Star Partners, P+P Pöllath + Partners and Deloitte on this transaction.
Maguar was advised by Code & Co, Deloitte, Lupp + Partner, Milbank and Roland Berger on this transaction. EMZ Partners acted as financing partner and co-investor to Maguar and the founders.
Contacts
Arno Poschik, Founding Partner Maguar, ap@maguar.com, www.maguar.com.