About Maguar
We are software entrepreneurs and investors based in munich. We pursue a specialised and sector-driven investment strategy, focusing exclusively on B2B software companies in the DACH region. We partner with founder-run small cap technology firms to scale their business to "achieve the next level". With our own entrepreneurial background as founders and former CEOs of software companies, Maguar differentiates itself and adds value by offering extensive software expertise and proven operational experience as well as an extensive industry-specific network paired with deep transaction know-how.
Our Value Creation
Maguar has a very focused and thematic investment strategy. We primarily invest in small-cap B2B software companies in DACH. The majority of small cap software transactions we pursue show similar value levers. At Maguar we understand these challenges well and have successfully improved these factors in the past to accelerate growth.
We work alongside management and support their ambition to drive a long-term and sustainable growth agenda and drive operational best practices and efficiencies. We are software experts and aim to deliver superior value by supporting management teams to navigate those challenges.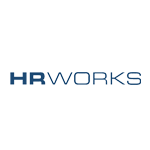 "Ich fühlte mich von Maguars tiefgreifender Software-Expertise sowie dem unternehmerischen Ansatz und der effizienten Ausführung des Teams angesprochen. Die Suche nach einem geeigneten Nachfolger ist eine komplexe und anspruchsvolle Aufgabe für einen Gründer. Ich fand es sehr inspirierend, Gunther Thies' Ausstieg bei STP als Blaupause für das zu haben, was ich zu erreichen versuche. Ich bin überzeugt, dass HRworks in guten Händen ist und das Maguar-Team HRworks in den kommenden Jahren erfolgreich dabei unterstützen wird, die nächste Wachstumsebene zu erreichen."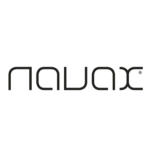 "Die Idee, mit Maguar eine Partnerschaft einzugehen, hat sich von Anfang an natürlich angefühlt, als wir miteinander sprachen. Das fundierte Fachwissen des Maguar-Teams im Technologie- und Softwarebereich und die vertrauensvolle Beziehung, die wir aufgebaut haben, stimmen mich sehr zuversichtlich, dass wir unsere Wachstumspläne gemeinsam verwirklichen können."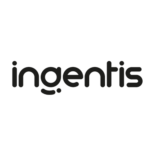 "Wir freuen uns sehr über die Partnerschaft mit dem Maguar-Team, die uns helfen wird, unsere globale Präsenz weiter auszubauen und unseren Kunden einen Mehrwert zu bieten. Die Entscheidung für eine Partnerschaft mit Maguar war eine sehr bewusste Entscheidung. Maguars tiefgreifende Software-Expertise und ihr unternehmerischer Ansatz machen sie zum perfekten Partner für uns bei Ingentis."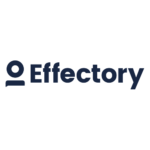 "Maguar ist der ideale Partner für uns, um das starke Wachstum, das von über 200 großartigen Effectorianern und unserem Führungsteam realisiert wurde, weiter zu beschleunigen. Als Unternehmer im Herzen teilen Maguar und wir die gleichen Werte: Kunden und Mitarbeiter stehen an erster Stelle. Die Expertise von Maguar im HR-Tech-Bereich wird unser Produktangebot stärken und ihre fundierten Kenntnisse unserer wichtigsten internationalen Wachstumsmärkte sind entscheidend für unseren Erfolg. Die Partnerschaft ist auch eine einzigartige Gelegenheit für unsere Mitarbeiter in Amsterdam und München, sich beruflich weiterzuentwickeln."
News
8. Mai 2023
As part of the agreed transaction, additional capital will be provided to unlock further growth…